Dear Mr. President Hassan Rouhani,
I am writing this letter to you as the General Secretary of IndustriALL Global Union, which represents more than fifty million workers in mining, energy and manufacturing sectors in more than 140 countries, including Iran, to urge you to intervene to guarantee the immediate release of trade union leaders and activists, who were unlawfully detained on 26 April, 29 April, and on May Day.
IndustriALL Global Union is deeply dismayed to learn on 26 April, around a dozen members of the committee, organising the 1st  May Day rally in front of the Iranian Parliament, were arrested at the Jahan Nama Park, including three members of the Workers' Rights Defenders's Association Valeh Zamani. We understand that 9, out of 12, of the committee members were released between Friday night and Sunday afternoon.
In addition, it came to our knowledge that on 29 April, independent union leaders from the Syndicate of Painters, the Syndicate of Workers of Tehran and Suburbs Bus Company and the Free Union of Workers in Iran were detained and they are apparently still in prison. Although the families of the union leaders were instructed by the Court on Sunday to submit some documents to apply for bail, they were eventually informed that the union leaders would not be released.
Furthermore, we are also outraged to learn that 30 trade union leaders and activists were apparently beaten by plain-clothed agents and detained by the police during the peaceful May Day demonstration in from of the Iranian Parliament.
Workers were calling on your government to implement international core labour standards, which have been ratified by Iran, including ILO Convention 87 on Freedom of Association and Protection of the Right to Organise, and Convention 98 on the Right to Organise and Collective Bargaining.
Therefore, IndustriALL Global Union urges your administration to abide by national and international core labour standards, which, in consequence, includes putting an end to the repression of workers exercising their legitimate right to demonstrate peacefully in public, and release without any delay all the trade union leaders and activists, who were illegally arrested on 26 April, 29 April, and on May Day.
I anticipate your prompt action and reply.
Sincerely yours,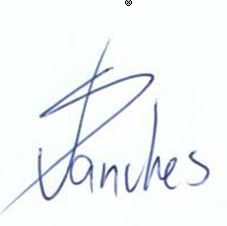 Valter Sanches
General Secretary