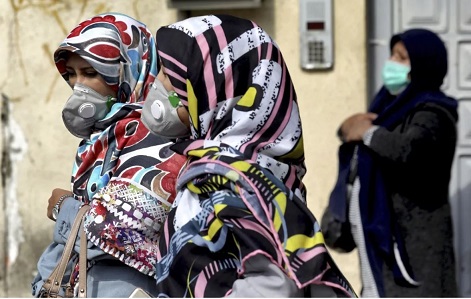 Local official says death toll stands at 50, raising concerns of a cover-up and whether the country will be able to cope with the crisis
Calls for US to ease restrictions to allow China and other Tehran-friendly countries to provide emergency aid
As coronavirus cases and deaths spike in Iran, experts have warned the outbreak in the Islamic Republic could be far worse than officially reported, and emergency aid will be needed to help the sanctions-hit country avoid a humanitarian crisis.
The new figure, which has yet to be confirmed by the government, is significantly higher than the official tally, which stands at 12 deaths out of 47 confirmed infections, according to state television.
More than 250 people are quarantined in the city, which is a popular place of religious study for Shiites from across Iran and other countries, Ahmad Amiriabadi Farahani, an official from Qom, told ILNA.
Iran's deputy health minister catches coronavirus as outbreak causes shortage of masks and medicine
Compared with
other coronavirus hotspots
 – including China, where the disease originated – Iran has an unusually high death rate. It has prompted experts to raise concerns over whether there has been an official cover-up of the scale of the epidemic, and whether the country will be able to contain the deadly disease.
"I'm very much concerned about the potential Covid-19 outbreak in Iran, and some other Asian countries with weak health systems," said Chen Xi, assistant professor of health policy and economics at the Yale School of Public Health, referring to the disease caused by the coronavirus.
Iran reported its first cases of the virus on February 13 and its first deaths six days later – two days before the country's four-yearly legislative elections on Friday, which had
an unusually low turnout
 because of widespread fears about the disease.
Authorities in Iran have announced a week-long closure of schools, universities and cultural centres across its 14 provinces in an effort to limit the spread of the virus.
But it has yet to release detailed information on the outbreak, including how many people are in quarantine and what kind of medical and other aid it may need to combat the disease.
The virus appears to have spread quickly in the region, with neighbouring countries reporting infections among people travelling from Iran. Several countries, including Turkey, Iraq and Pakistan, have 
shut their borders with Iran
.  Many others, including Saudi Arabia, Kuwait and Afghanistan, have imposed travel and immigration restrictions on the Islamic Republic.
However, the country's supreme leader Ayatollah Ali Khamenei tried to play down the outbreak, accusing Tehran's enemies of playing up "negative propaganda" over the coronavirus threat to
undermine the elections
, without naming Iran's arch-rival the United States.
Iran coronavirus death toll highest outside China as concerns rise about speed of country's outbreak
Chen and Chinese experts warned that Iran's economy and its health care system had been hit hard by US-led sanctions over Tehran's nuclear programme since the 1980s, especially those imposed after President Donald Trump withdrew Washington from the
Iran nuclear deal
in August 2018.
Studies by Human Rights Watch and other groups last year found the country's health care sector was severely affected under the latest round of US sanctions, putting cancer and other patients in danger, without access to life-saving medicine.
Hua Liming, a former Chinese ambassador to Iran, said the outbreak was a major test for Tehran.
"While I don't think the outbreak in Iran will be as bad as in China, it is true that Iran lacks essential materials, especially in terms of its poorly equipped hospitals and medical staff, to cope with the disease by itself if this continues to escalate," Hua said.
In a joint letter with other experts published in medical journal The Lancet in August, Iran's deputy health minister Iraj Harirchi admitted different rounds of economic sanctions since 1980 have had harsh effects on the health and well-being of ordinary Iranians.
The International Court of Justice in The Hague
issued a rare ruling
 two years ago, ordering Washington to lift restrictive measures linked to humanitarian trade, food, medicine and civil aviation.
"The sanctions over decades have also intensified a shortage of medical supplies. Their diagnostic technologies are also lagging behind," Chen said. "I think the international community should work together to transparently share passengers' travel data, standardise the accuracy of test kits and allow humanitarian aid to ship to Iran," he said.
"However, all these efforts may be uncertain and disrupted given the recent retreat from the Iran nuclear deal and Trump's policy towards Iran."
Experts called on the US to ease its restrictions on humanitarian trade with Iran, which would allow China and other Tehran-friendly countries, including Russia, to provide medical and humanitarian aid to the Islamic Republic before the disease escalates into a greater crisis in the region.
US charges five with conspiring to sell sanctioned Iran oil to China refinery
12 Feb 2020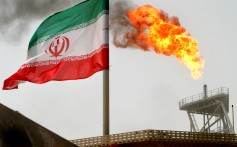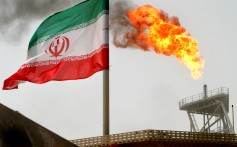 Li Guofu, a senior research fellow at the China Institute of International Studies, a think tank in Beijing affiliated with the foreign ministry, said China may have a key role to play in helping Tehran during the crisis.
"While the disease is new and the world may have little experience in dealing with it or a cure, China should work with other countries to find out what Iran needs and provide aid such as face masks and other protective equipment," he said.
Chen said China and others should work with the World Health Organisation, of which Iran is also a member, to provide test kits for earlier and more accurate diagnosis, and share the experience of mandatory quarantine to help contain the spread of the virus.
If Iran experiences a major outbreak, the US will come under mounting international pressure to remove some of its sanctions to allow humanitarian aid, said Gal Luft, co-director of the Institute for the Analysis of Global Security in Washington.
"The Trump administration will face a moral dilemma: whether to remove some of the pressure on Iran or face international condemnation for putting millions at risk," he said.
Luft said as fears of a global pandemic grew and countries stockpiled face masks and other medical equipment, it could be hard for other nations to help Iran effectively.
China and Iran: a relationship built on trade, weapons and oil
17 Feb 2020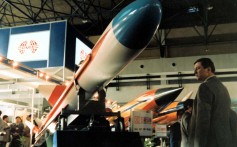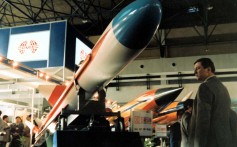 Iran sent 3 million face masks to China early this month, but after public complaints about a shortage in the country, Tehran banned further mask exports to China.
"The best way for Iran to deal with the disease is to do precisely what China has done – quarantine. If Wuhan with its 11 million population can be under quarantine, so can Tehran with its 8 million," he said.
Coronavirus: Wuhan, the city at the epicentre of the epidemic marks a month under lockdown
Most experts believe the crisis could see China and Iran edge closer, to counter the Trump administration's hostile approach to authoritarian nations.
Iran – isolated by its allies and regional powers such as Israel and Saudi Arabia – sees China as a powerful ally and its economic lifeline, and it looks set to increase that dependence.
"While Iran has suspended flights and visas for Chinese visitors, it won't affect bilateral ties because both countries need each other– due largely to their worsening ties with the US," said former diplomat Hua.
With the US becoming increasingly antagonistic and hostile, China may not need to distance itself from Iran as it has done in the past to avoid angering Washington, he said.
China remains the biggest buyer of Iranian oil despite the US sanctions on crude trade, with private Chinese oil companies playing a leading role, Hua said.
US lifts Iran sanctions on one unit of Chinese shipping giant Cosco
15 Feb 2020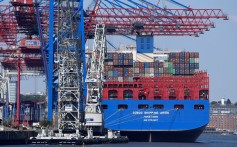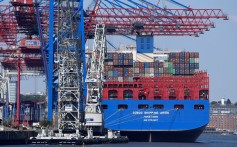 Both Hua and researcher Li believed Iran would be able to maintain stability in the coronavirus crisis, and after Friday's elections, hardliners in Tehran would most probably continue their anti-America policies while seeking closer ties with Beijing.
Luft also noted the outbreak could be an opportunity for Iran to strengthen its anti-America regime.
"It is precisely because of Iran's international isolation and authoritarian regime that a coronavirus outbreak there may be less consequential than in any other country, other than North Korea," he said. "In fact, an outbreak there could give the regime more power to tighten control over the population and nip in the bud popular unrest that has been developing due to the country's dire economic situation."
Additional reporting by Associated Press
 brought to you by SCMP Research and enjoy a 20% discount (original price US$400). This 60-page all new intelligence report gives you first-hand insights and analysis into the latest industry developments and intelligence about China AI. Get exclusive access to our webinars for continuous learning, and interact with China AI executives in live Q&A. Offer valid until 31 March 2020.