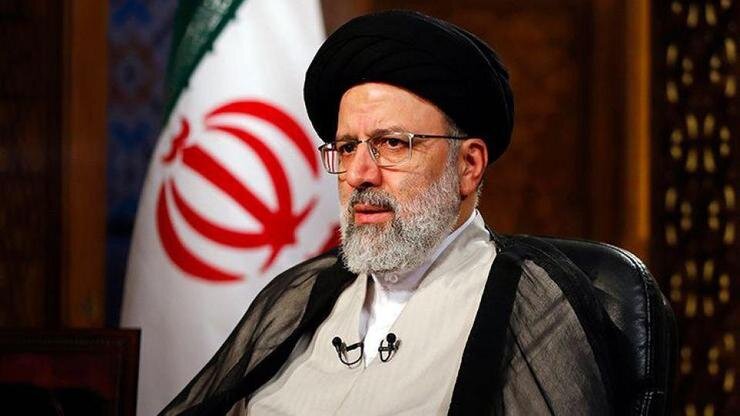 Published by House of Commons Library
On 18 June 2021, Iran elected Ebrahim Raisi as its next President. A conservative hardliner, with vastly different views to outgoing reformist President, Hassan Rouhani, his election has potentially far-reaching implications for change in Iran's domestic and foreign policies. He will take office in early August.
This Insight looks at the election result and examines what effect Ebrahim Raisi could have on the Iran nuclear deal.
Who is Ebrahim Raisi?
Ebrahim Raisi is currently the Chief Justice of Iran, an ultra-conservative hardliner and staunch ally, and potential successor, of Iran's Supreme Leader, Ayatollah Khamanei.
Raisi has risen the ranks of Iran's judicial system, notably serving as Deputy Prosecutor General of Tehran (1985-1994), as Deputy Chief Justice (2004-2014) and Prosecutor General (2014-2016). He ran against Rouhani in the 2017 presidential election.
Human rights groups have criticised Raisi for the judiciary's role in the repression of Iranian society. Specifically, he is accused of presiding over the execution of thousands of political prisoners in 1988.
In 2019, the US placed him under sanctions as a senior state official responsible for "advancing the regime's domestic and foreign oppression".
Favoured candidate in the presidential election
Raisi's election was widely considered a foregone conclusion after 585 moderate/reformist candidates, including Vice President Eshaq Jahangiri, and popular conservative hardliners such as former President Mamhoud Ahmadinejad and Ali Larijani, the former speaker of Parliament, were barred from running by Iran's Guardian Council. Three of the remaining seven candidates also stepped aside.
Poll results (per cent)
Ebrahim Raisi- 61.9
Void ballots – 14.4
Mohsen Rezaei- 11.8
Abdolnasser Hemmati- 8.4
Amir-Hossein Ghazizadeh Hashemi – 3.5
Believing that the election had been engineered in Mr Raisi's favour, turnout was a record low at 48.8 per cent and over 4 million people were reported to have spoilt their ballots.
His election now gives Iran's hardliners control across all functions of government.
The status of the nuclear deal  
Since the United States withdrew from the Joint Comprehensive Plan of Action (JCPOA – the Iran nuclear deal) and reimposed sanctions in 2018, Iran has increasingly violated the terms of the agreement.
Iran has breached limits on its stockpile of enriched uranium, installed prohibited advanced centrifuges and begun enriching uranium to 60 per cent, significantly in excess of the 3.67 per cent agreed in the JCPOA. Weapons-grade uranium is enriched to 90 per cent. Iran has also reduced its cooperation with the International Atomic Energy Agency). The time it could take Iran to develop nuclear weapons is currently estimated at a few months.
Since April 2021, negotiators have been discussing restoring the JCPOA, and a return to the agreement by the US. Although progress has been made, significant challenges remain, specifically relating to Iran's recent nuclear advancements and its broader foreign policies.
How could Raisi's election affect the Iran nuclear deal? 
It's unclear whether an agreement on the JCPOA will be reached before President Rouhani leaves office.
All parties have indicated a willingness to work with Raisi to renew the agreement should talks continue. How the US will square the longer-term dilemma of potentially agreeing a deal with a person under US sanctions is unclear.
As a conservative hardliner, Raisi is expected to adopt a much tougher stance toward the West than his reformist predecessor. Raisi supports renewal of the nuclear deal but only if it serves "Iran's national interests". A return to the JCPOA is seen as necessary to ease economic hardship in Iran. However, Raisi has also made clear that all sanctions must be lifted and Iran's ballistic missile programme and regional activities, which are of concern to the West, will not be part of negotiations.
Raisi's views are closely aligned with Ayatollah Khamanei, who will have the ultimate say on reengagement with the JCPOA. As Dr Raz Zimmt, writing for the Atlantic Council notes: "the future of Iran's approach to the JCPOA will depend mainly on Khamenei himself rather than the identity of the next president".