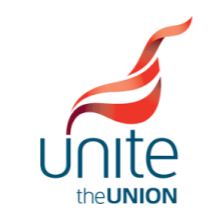 Unite the Union stands in solidarity with the workers in the oil and gas industries in Iran, whose strikes began on the19th June over numerous violations of their working conditions, working rights, wages and the exploitation of workers by labour broker firms who act for the oil companies.
Unite salute the bravery of these workers in defending their rights in a country where they are not able to be represented by free and independent trade unions. Their actions will expose them to severe consequences and oppression by the companies and the state, and Unite along with global trade unions in the oil and gas sectors will stand by them in their struggle.
Unite supports the workers' demands for decent wages, payment of wages, decent living conditions, the right to bargain collectively, the right to organise, for the removal of labour brokers and for direct contracts with the oil and gas companies.
In the 2021 ITUC global rights index Iran is one of the worst countries in the world to be a worker, with rights to privacy and justice violated; severe repression of worker and civil liberties; as well as prosecution and state violence against union activists for strikes and protests. Unite joins the international trade union call for Iran to respect worker rights
and recognise independent trade unions.