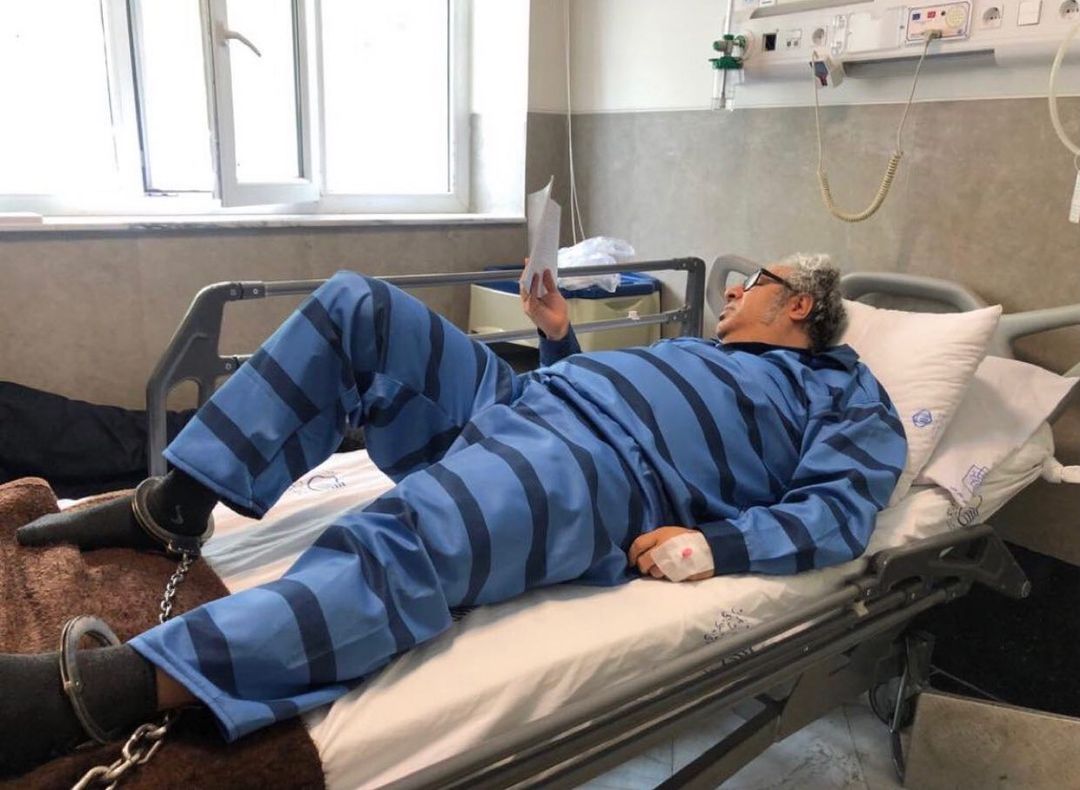 Saturday, 8 January 2022
CODIR has joined the Iranian Writers' Association (IWA) and other progressive and labour movement organisations in Iran to condemn the theocratic regime's direct role in the death of political prisoner, Bektash Abtin, the renowned filmmaker, writer, and poet.
According to a statement released by the IWA earlier today (Saturday), Mr Abtin died in hospital after being transferred from Evin prison where he was serving a six-year prison term. At the time of his death, he was in a medically induced coma after being denied medical treatment for COVID-19 by the Evin Prison authorities.
Human rights campaigners have stated that Baktash Abtin's death was the direct result of imprisonment for expressing his opinion and denial of timely medical treatment in prison and was hence an extrajudicial killing.
CODIR strongly condemns the arrest and ill-treatment of writers, artists and free thinkers that are not prepared to accept the regime's draconian laws prohibiting freedom of speech, expression, and the right to form their own professional association in accordance with the constitution and Universal Declaration of Human Rights.
According to IWA statements and reports in recent weeks, Baktash Abtin contracted COVID-19 for the second time in early December 2021 while serving his six-year sentence in Evin Prison. He was granted medical furlough on 13 December and transferred to a hospital.
On January 1, the Iranian Writers' Association reported that Abtin was in a medically induced coma after his health had "further deteriorated." Four days later, they announced that Abtin's physical condition had reached a "severely alarming" stage attributable to lack of timely access to medical care and delay in being transferred to the hospital by prison officials.
Baktash was tried by Branch 28 of the Tehran Revolutionary Court, presided over by Judge Moghiseh with his co-defendants and IWA colleagues, Reza Khandan Mahabadi and Keyvan Bajan on 22 January 2019. Baktash was sentenced to five years imprisonment for "assembly and collusion against national security" and a year for "propaganda against the system'' by the same court on 15 May 2019. His sentence was upheld by Judge Ahmad Zargar by Branch 36 of the Tehran Court of Appeal in December 2019.
CODIR holds that the authorities of the Islamic Republic of Iran are responsible for the tragic death of Bektash Abtin and that they must be held accountable.