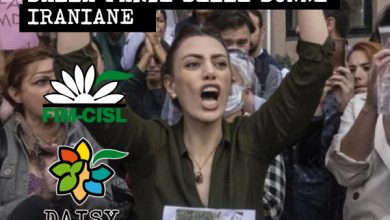 A breath of freedom, this is what Mahsa, Hadis, Nika and all those women killed, beaten, arrested were looking for.
Women deprived, for too long now, of their dignity.
In an Iran increasingly squeezed, on the one hand, in the grip of an intransigent theocracy and, on the other, by ever-increasing economic poverty, being free citizens is impossible.
The squares, the protesting universities, packed with men and women, students, are confirmation of the desire for redemption of a people and a country that is the 'cradle of civilisation'.
And for Iranian women, this desire for freedom and redemption is double because double are their deprivations, the humiliations that they have to face, live with and endure every day.
Brave women who today also find the important support of many Iranian men. It will unfortunately be long, the arduous journey towards rights and democracy, we are at their side.
Those wonderful hair in the wind are the symbol of change; women who come out of the shadows and become the vanguard of freedom for an entire people.
The whole Fim Cisl is on the side of Iranian women and their people!
Cora Prussi
National Coordinator Women FIM