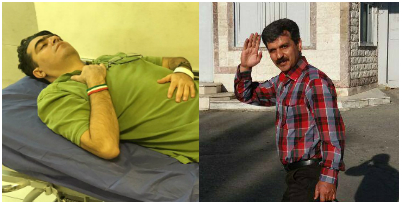 In Iran, trade unionists are subjected to continued persecution by the authorities. Their trade union rights and civil liberties are denied and trade union leaders are detained for reasons connected with their activities in defence of the interests of workers. The Education International and the International Transport Workers' Federation are particularly concerned about the fate of two of them: Reza Shahabi and Esmail Abdi.
Reza Shahabi, treasurer of the Syndicate of Workers of Tehran and Suburbs Bus Company, was under medical leave of absence after suffering severe forms of ill treatment while in detention. He was denied an extension to his medical leave and is now back in prison. Furthermore, his detention was extended by 968 days as a result of his absence. Reza Shahabi has joined a hunger strike on 9 August to protest against the inhumane detention conditions in Iranian prisons.
Esmail Abdi, a leader of the Tehran Teacher Trade Association sentenced to six years in jail on bogus charges, was transferred to hospital as a consequence of his 38 days of hunger strike in protest of the continued repression of teachers and the lack of judicial independence in Iran. He was returned to Evin Prison two days later. Esmail Abdi was briefly released on bail in June only to be rearrested on 27 July.
We need your support to urge the Iranian authorities to permanently release Esmail Abdi and Reza Shahabi.
Source: Labour Start