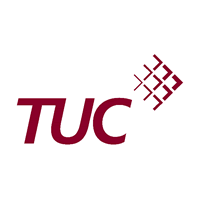 On behalf of the British trade union movement and our 6 million members, I urge you to convey to your government our call for them to release Ismail Abdi immediately and unconditionally and drop all charges against him as he is a prisoner of conscience held solely for his peaceful trade union activities, and to ensure that he is granted regular access to an independent lawyer of his own choosing if he is not released immediately.
I understand that Ismail Abdi, a leader of the Iranian teachers' trade union was arrested on 27 June after he went to the Prosecutor's Office at Evin Prison to inquire about the travel ban placed on him. He had been prevented from travelling to Armenia to apply for a visa to attend the 7th Education International World Congress in Ottawa, Canada in July 2015 (Education International is the global teachers' trade union to which several British education unions belong.)
Ismail was transferred to Section 2A of Evin Prison, which I understand is run by the intelligence unit of Iran's Revolutionary Guards, and subjected to at least 17 days of interrogation, without access to his family or lawyer. It seems that Ismail Abdi has been denied the right of access to his lawyer based on a provision in Iran's new Code of Criminal Procedures which restricts access to legal counsel during the investigative phase, for people facing national-security-related charges, to only a list of lawyers approved by the Head of the Judiciary.
Ismail Abdi has said the interrogators accused him of "organizing and participating in illegal gatherings", which is not an offence under Iranian law. The "gatherings" were a number of peaceful demonstrations held in recent months by teachers and members of the ITTA, a legally constituted entity in Iran, in protest at poor wages, low education budget and imprisonment of teacher trade unionists.
If the legal process that has begun against Ismail Abdi leads to a conviction, he risks facing over a decade in jail because a suspended 10-year sentence he received following a 2010 arrest and subsequent conviction related to his trade union activities would also be implemented.
This action is a disgraceful breach of Iran's professed adherence to the International Labour Organisation's core conventions on freedom of association, as well as the International Covenant on Economic, Social and Cultural Rights, which recognizes the right of everyone to form and join trade unions of their choice for the promotion and protection of their economic and social interests.
I would be grateful if you could confirm that you have passed our concerns to your government, and would be grateful for their response as a matter of urgency.
Yours sincerely
FRANCES O'GRADY
General Secretary