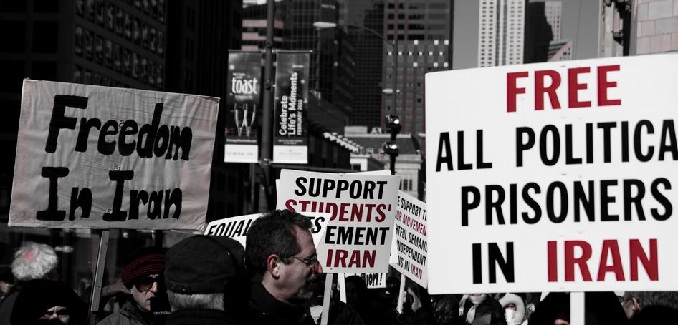 The start of 2018 saw a massive upsurge of angry protests by workers across Iran against unemployment, poverty wages, unpaid wages, and corruption.
The events which have escalated from small-scale protests against food shortages and price rises, rapidly became more generalised protests against the corruption, the lack of freedom and democratic rights, and mismanagement of the economy, which has been characteristic of the Islamic Republic for the past four decades.
Official figures show that youth unemployment is currently running at 40 per cent in a nation where over 50 per cent of the population are aged under 30 years old.   Even the Economic Commission of Majlis, the Iranian Parliament, estimates that 80 percent of Iranians live below the poverty line. Since the April devaluation of the Iranian currency the real income of all wage earners has fallen to one third of what it was previously.
It is little wonder then that the youth of Iran, alongside the working class, are in the forefront of the current wave of protests. They are not only protesting about the state of things at present but also against the lack of future opportunities.
As this year has progressed protests have become more widespread.  During the 10 days of protests in early January at least 25 demonstrators were killed by the regime's security forces and thousands were arrested.
One group is particularly targeted for cruel treatment: activists for human and democratic rights including trade union rights.  In recent weeks a number of cases have hit the headlines, two trade union leaders and internationally known lawyer campaigning for women rights.  These cases are highlighted below.
Case 1- Esmail Abdi, Teacher trade unionist
Esmail Abdi is incarcerated in the notorious Evin Prison in Tehran after being sentenced to a six-year jail sentence in 2016.
He has committed no crime and the convictions are based solely on his legitimate union work, including organising peaceful demonstrations in protest against poor wages, the inadequate education budget, and the imprisonment of teacher trade unionists. He was also charged with associating with Education International, the global union for teachers.
In a statement Mr Abdi said: "Unfortunately, despite the continued monitoring of developments in Iran by human rights' and international organizations such as Amnesty International, International Labour Organization (ILO), Education International (EI), the wave of repression has actually increased and now extended directly to the presence of security forces in schools and factories.
In protesting against the massive violations of civil rights of teachers and workers in Iran, and in demanding an open trial and lawful treatment of my case, and entitlement to my leave of absence according to article 520 of the Penal Code, and medical leave of absence (which is now currently illegally blocked), on Tuesday, 17th of April 2018 I shall commence my hunger strike. Any consequence or ramification of this hunger strike is the sole responsibility of the Judiciary."
The International Alliance in Support of Workers in Iran reported that in prison, Abdi is kept in harsh detention conditions, denied communication with the external world, and his wife and three children are not given permission to visit him.
His wife reported that she has not been given any information about her husband's circumstances and health since 1st March. She raised serious concerns about the safety and wellbeing of her husband.
Abdi's attorney, Amir Salari, has said that, "We hold all government officials – from the head of Judiciary, the Supreme Court, Attorney General, Prosecutor of Tehran district, President, Minister of Intelligence and other security officials – responsible and accountable for any harm to Mr. Abdi".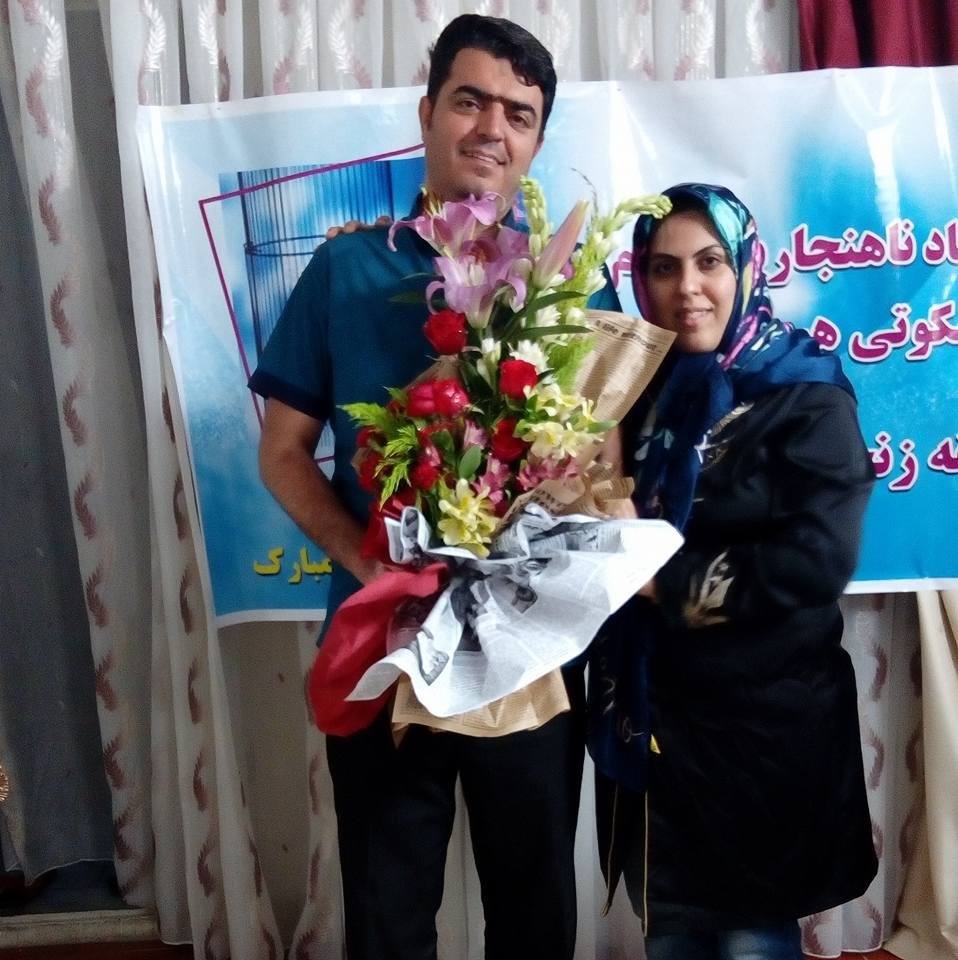 Case 2- Mohammad Habibi, Teacher trade unionist
The Council for Coordination of Teaching Syndicates has issued a statement protesting the sentence imposed on Mohammad Habibi, a teacher union activist. The council has called the verdict a good example to measure judicial fairness in Iran. The Council has also demanded the immediate and unconditional release of Mr Habibi.
"The judge's motive behind this verdict is to send a warning to the society: If you are pursuing justice, you will face prison and lashing"
The unlawful and violent arrest of Mohammad Habibi, a member of the board of the directors of the Teachers Union Association of the Province of Tehran, took place on 10th May this year.  The arrest appalled both teachers and society as a whole, attracting widespread condemnation.
The legal process and the location of detention all point to the fact that there is an extrajudicial will to impose an unlawful ordeal on this jailed teacher. Annulling the bail and a request made to unlawfully transfer Habibi to Tehran are examples of the lack of due process and infringement on the rights of the accused. Sadly, this is not the whole story. Mr Habibi was denied urgently needed medical attention. Such negligence coupled with deplorable prison conditions could lead to a tragedy if the status quo persists.
In June, a letter signed by 6,500 teachers and civil rights activists demanding the release of Mr Habibi was delivered to the Iranian Parliament.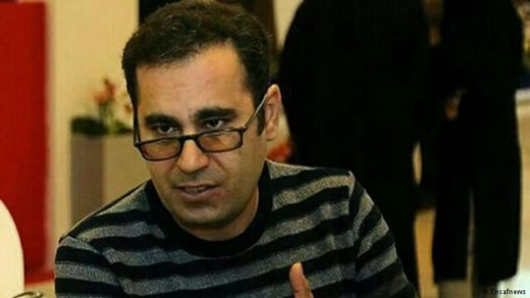 Case 3- Nasrin Sotoudeh, Human rights lawyer
On 15th August 2018, Nasrin Sotoudeh,  one of Iran's most prominent human rights lawyers, was sentenced to five years imprisonment for criticising the country's judiciary, according to her family.
Lawyers for Sotoudeh said that her five-year sentence on spying charges was unlawful as she was never charged or given the chance to appear in court.
Sotoudeh, 55, a well-known defender of dissidents in Iran, was arrested in June and told she had already been found guilty "in absentia" on spying charges by Tehran's Revolutionary Court.
Her defence team said no espionage charge was ever included in her charge sheet, which instead listed other charges including "propaganda against the system".
The team also assert that there is no evidence in her file for the charge of spying and no report by the intelligence ministry to explain how she is a spy.
Earlier this year, Sotoudeh took on the cases of several women who had been arrested for standing in public areas without their headscarves, which have been mandatory in Iran since shortly after the Islamic revolution of 1979.
She won the European Parliament's prestigious Sakharov human rights award in 2012 for her work on high-profile cases, including those of convicts on death row for offences committed as minors.
She spent three years in prison between 2010 and 2013 for "actions against national security" and spreading "propaganda against the system" and remains banned from representing political cases or leaving Iran until 2022.
Sotoudeh has defended journalists and activists including Nobel Peace laureate Shirin Ebadi and several dissidents arrested during mass protests in 2009 against the disputed re-election of hardline president Mahmoud Ahmadinejad.
She had recently spoken out against a new criminal code that allowed only a small number of lawyers to represent individuals charged with state security offences, just 20 for the whole of the capital Tehran for instance.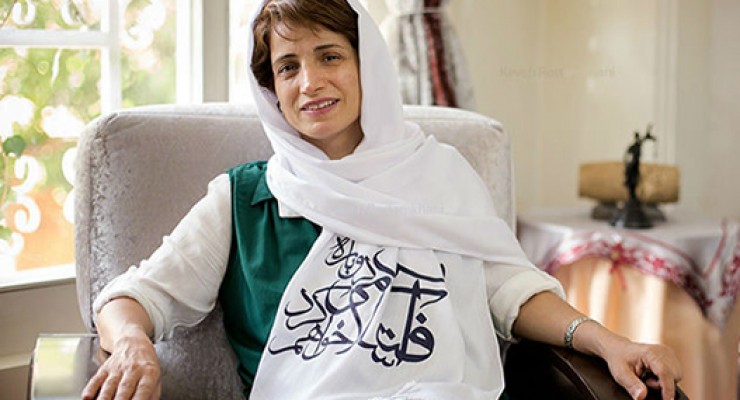 The Committee for the Defence of the Iranian People's Rights (CODIR) has called for solidarity with the Iranian people's demands for peace, human and democratic rights and social justice. It further calls for the release of all political prisoners.
* This has been taken from Iran Today, Autumn 2018 issue just published.  Iran Today is the quarterly full colour magazine published by CODIR.  For copies please contact CODIR on codir_info@btinternet.com