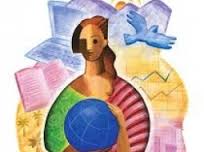 Women have often played pivotal roles in the struggle for human rights and civil liberties in Iran. Despite their prominence within the movement, the courage and activism of Iranian women remain arguably underreported. Attention remains focussed almost exclusively on protests surrounding the mandatory hijab, and ultimately fails to recognise that women's focus and role within the struggle is much wider and extends much farther. Mitra Sophie reporting for Iran Today believes that women activists in Iran are not just participants but challengers to the regime, innovators, and leaders.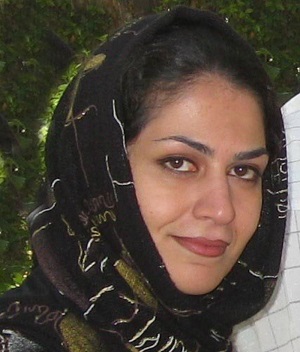 Women such as Bahareh Hedayat – student activist, campaigner, and women's rights defender – have indelibly shaped the landscape of civil activism in Iran. Bahareh's activism has spanned her adult life. Her tireless campaigning for women's rights through the unprecedented 'One Million Signatures' campaign, amongst other activities, has led to international recognition – with Bahareh receiving the Edelstam Prize in 2012 for her courage and unyielding commitment to activism. Yet this commitment has drawn the attention and ire of the regime, and Bahareh spent 6 years in prison from 2010 to 2016. More recently, Bahareh was brought to Tehran's infamous Evin prison on dubious charges for her participation in peaceful demonstrations during the November 2019 protests, and in the aftermath of the downing of the Ukrainian civilian airliner in January 2020. Her family was unaware of her location, or the purported charges. As the regime doubled-down on silencing voices such as Bahareh's in the lead-up to the 2020 election, Bahareh was sentenced to a further 4 years and 8 months in prison. She has since been transferred to Qarchak prison in southern Tehran, facing charges such as "propaganda against the regime". Students protesting at Tehran's Amir Kabir University have loudly demanded Bahareh's freedom, and the international community must now follow suit. Action is urgently needed – today, still, Bahereh remains behind bars.

Citizen journalist Sepideh Gholian has been similarly persistent in her activism, providing a vital voice to trade unions and labour activists, and casting light on the precarious and deteriorating situation of workers within the past few years. Sepideh was arrested alongside prominent trade union activists, such as Esmail Bakshi, whilst reporting on a strike organised by workers at the Haft Tappeh Sugarcane complex in January 2019. Charges included 'gathering and collusion against national security', leading to an 18-and-a-half-year prison charge, later reduced to 5 years after significant uproar. Sepideh's outspoken reports on life in custody chillingly illustrate the daily humiliation, mistreatment, and brutality that goes on. As a result of her exposing this abusive treatment, the regime has attempted to slander Sepideh as a foreign agitator. Throughout her ordeal and the regime's attempts at silencing labour rights activism, Sepideh has remained defiant. Her refusal to request a pardon from Supreme Leader Ali Khamenei led to her being transferred to Qarchak prison in June 2020. Treated inhumanely and denied the means of legitimate protest and freedom of expression, Sepideh Gholian remains behind bars.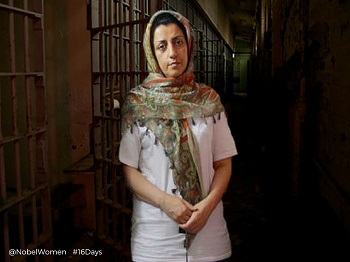 First arrested in 1998 for criticising the government, Narges Mohammadi – engineer, journalist, and women's rights activist – has unflinchingly exposed the inadequacies of women's rights in Iran throughout the decades. Her campaigns have run the gamut – protesting against the death penalty, advocating for human rights reform, and championing legal representation of political prisoners and prisoners of conscience. Her role as an independent journalist as well as former Vice President of the Defenders of Human Rights Centre has similarly placed her in opposition to the regime. After participating in a peaceful sit-in demonstration in Evin, Narges was transferred to Zanjan prison in December 2019, and physically abused by security agents in the process. Like Bahareh and Sepideh, charges against her include "spreading propaganda against the regime" as well as "gathering and colluding to commit crimes against national security". Narges, whose pre-existing health conditions place her at high risk of COVID-19, has recently displayed suspected symptoms of the illness. Held in inhumane conditions, authorities continue to deny her healthcare. Amidst the pandemic, Narges Mohammadi, stalwart activist for women's rights over the decades, languishes behind bars.
Despite these obstacles, all three women remain unbowed, and display a profound resilience and unwillingness to yield to overwhelming pressures. In the face of these attempts to suppress legitimate dissent, it is the duty of the international community to stand beside Bahareh Hedayat, Sepideh Gholian, Narges Mohammadi, and demand the fair treatment of likeminded women and activists who continue to struggle for human rights and civil liberties in Iran.
Published in Iran Today, Autumn 2020