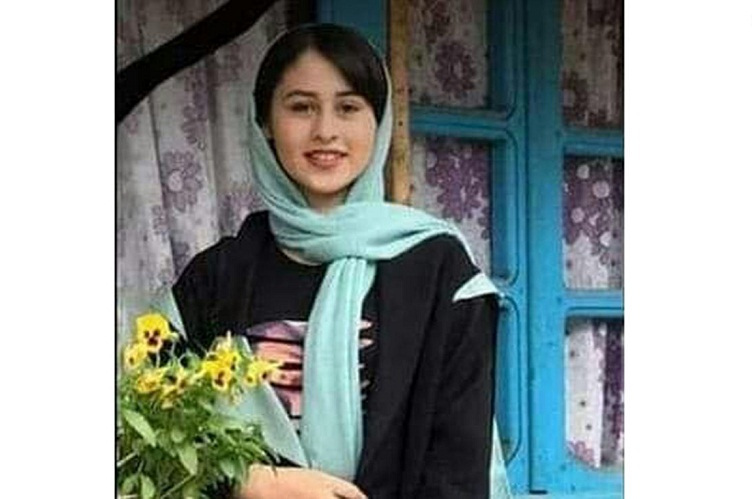 A wave of revulsion has spread across Iran in the wake of the horrific murder of a 14-year-old girl at the hands of her father in a so-called "honour killing" in the north-western city of Talesh last week.
Romina Ashrafi was apparently beheaded with a sickle by her father, Reza Ashrafi, after falling asleep at the family home, having been returned there following a failed attempt to elope with Bahman Khavari, a 28-year-old man.
Miss Ashrafi had initially fled the family home following her father's fierce and violent objections to the relationship and the advances of her suitor, Mr. Khavari – which included repeated threats that he would kill her if she indeed elope.  Miss Ashrafi was then tracked to another address by police who forcibly returned her to the custody of her father, despite her frantic and repeated pleas that he would kill her.
This killing is the latest spotlight to be thrown on the horrific situation vis-à-vis the vulnerable position of women in Iran, the looming spectre of the endemic domestic violence in the country, as well as the archaic and backward laws relating to this area under the Islamic Republic.  Under this system, young Miss Ashrafi simply did not stand a chance – and neither do so many other women and children throughout Iran!
A teenage girl with her whole life ahead of her, instead of being able to experience the world as her contemporaries should and to have the opportunity to learn and grow, had her fate ultimately sealed by the violent rage of her abusive and domineering father…  This eventuality owed its coming-into-being to the regressive, indeed medieval, religious edicts and laws presided over by the judiciary of the Islamic Republic – and the mal-attitudes and behaviours they have engendered in wider society through their application.
This is a system whereby girls can be legally married, under the provisions of Sharia, at the age of 13 (or younger with the permission of her father and a court judge);  the legal status of a female is half that of a male – whether in terms of inheritance, death compensation or the weighting given to any evidence or official testament; and where a girl or woman, and all manner of aspects pertaining to her life, are subject to the assent and approval of her father and then husband.
One of the contradictions and ironies thrown up by this horrific case is that while the father allegedly objected – lethally as it would turn out – to his daughter courting Mr. Khavari, a Sunni Muslim of humble background, the same might not have been the case had his daughter's suitor been a much older (even elderly) rich man though a fellow Shia Muslim proffering money in return for her hand in marriage.
Despite the rush to condemn this latest incident by public figures and those in government in Iran, in light of the outrage it has caused throughout the country and internationally, it must be noted that the murder is by no means the first of its kind there – and activists and advocates for women and children have long been raising the issue of domestic violence and so-called "honour killings" in Iran.
For 10 years now, a bill on a draft law against "honour killing" has been batted back and forth between the government, legislature and judiciary – having failed each time to be passed into effect owing to its deemed incompatibility with the prescriptions of Sharia, that form the core tenets of law in the Islamic Republic.
Thus, there exists the grotesque spectacle of clerical judges and lawmakers – many of whom are on record as having hideously reactionary attitudes towards a girl's and woman's place in society – using their positions to block any bill that seeks to counter and redress one of the most horrendous trends in Iranian society, and one alarmingly on the rise.  And, for as long as this current impasse continues, the situation for girls and women in Iran – particularly those from the most marginalised and vulnerable sections of society – will remain precarious, with no-one and nowhere for them to turn to.
National Campaigns Officer