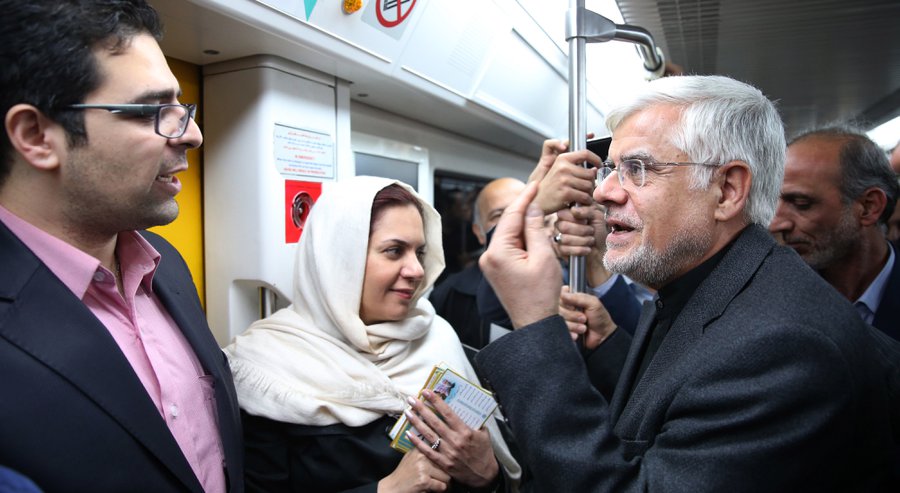 Choose any candidate you like—after the mullahs have excluded reformers
THE Islamic Republic of Iran, as its name suggests, has been a curious amalgam of people-power and theocracy from the start. For most of its 37 years clerics have firmly dominated. But as its revolutionaries age and a new generation of leaders courts a warm relationship with the West, the theologians seem to be growing fearful about where the country's elected politicians are leading it. In the run-up to parliamentary elections, scheduled for February 26th, they have clamped down more harshly than ever on candidates.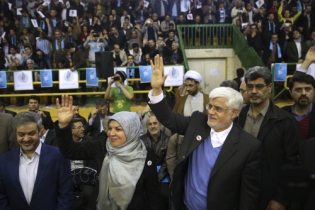 Were the vote a straight test of Hassan Rohani's popularity, his allies would surely win. The moderate president secured a deal with world powers last month that set aside the long crisis over his country's nuclear programme. Crushing economic sanctions have been lifted. Iran has gained access to tens of billions of dollars of assets previously frozen overseas. Oil exports have resumed and a $27 billion contract with Airbus for 118 planes, signed when Mr Rohani visited the French president, François Hollande, at the Élysée Palace, has provided a glimpse of the potential riches on offer to a nation long isolated. Yet voters, and their representatives, also have to contend with the ruling clergy.
The Council of Guardians, a constitutional watchdog of backers of Ayatollah Ali Khamenei, the supreme leader, that vets contenders for their supposed loyalty, disqualified about 60% of the 12,000 people who came forward as parliamentary candidates, about twice the rate of previous elections. Roughly a quarter of those kicked off the list won appeals but, even so, half of those who had wanted to stand for office were prevented from doing so.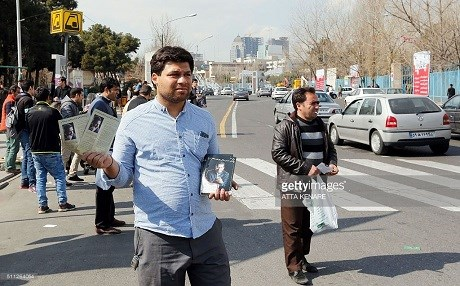 Nor were the Guardians even-handed. Reformists were hit hardest. In the first cut only 30 of about 3,000 were approved, leaving large parts of the country without even a single reformist candidate. "They want an Islamic Re- without the public," quipped one observer.
The stacked vote means that Mr Rohani may have to stomach a parliament that will continue to resist his social and political programme. For almost three years he has contended with conservatives who have bridled at his outreach to the West, even impeaching one of his ministers, and have stymied his economic, political and cultural initiatives.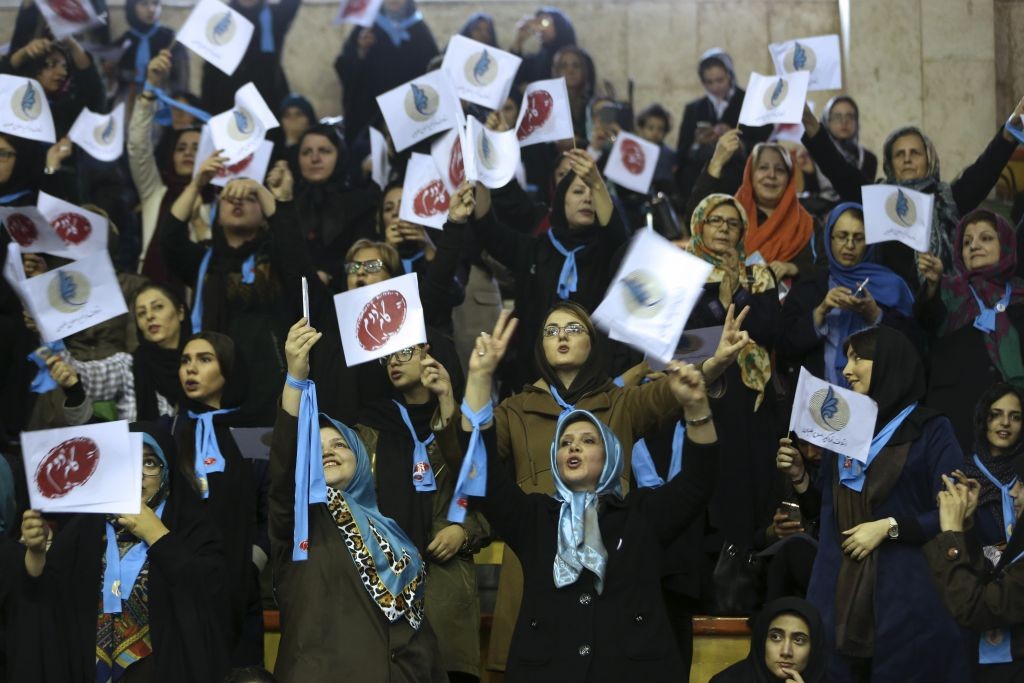 That said, the popular Mr Rohani is not yet finished. Iran's naysayers look more rudderless than its reformists. Pragmatic conservatives know that without finance from the West the Islamic republic could collapse. Iran aspires to be a bubbly BRIC economy, but growth was sluggish last year. The government is saddled with debt, and with a crashing oil price and weak production (down from 5.8m bpd in 1978 to 2.8m today), its budget deficit is around 2.2% of GDP and growing. Prominent conservatives, including Ali Larijani, the speaker of parliament, have promised to support some of Mr Rohani's economic policies. "The parliament should legislate to remove obstacles to raising production and improve the business climate," Mr Larijani told an economic conference in Qom, the country's religious centre, on February 14th. A large number of independent candidates might sidle up to Mr Rohani, anxious to secure the funding his government dispenses. "While a pro-Rohani parliament looks in doubt, he should at least hope for one he can work with," says a veteran Iran hand.
That may not be enough to satisfy discontented Iranians to the left and the right. Many reformists remain bitter, not just about their electoral exclusion, but also at what they see as Mr Rohani's failure to keep his promises. During his 2013 election campaign he held up a key, vowing to release political prisoners, including many arrested in protests that followed a disputed election in 2009. Yet they remain behind bars. Initiatives to open sports stadiums to women and execute fewer people have similarly fallen foul of conservatives. After repeated humiliations in parliament Mr Rohani has suspended political and cultural reform to focus on the economy.
Also at stake in this election is the power to choose who will succeed Mr Khamenei, whose authority exceeds that of the president. On the same day that voters select MPs they will also choose members of the Assembly of Experts. This is a committee of clerics that will elect Mr Khamenei's successor should he die during its eight-year tenure. Given that the 76-year-old is frequently said to be suffering from prostate cancer, the committee may indeed be called upon to do so.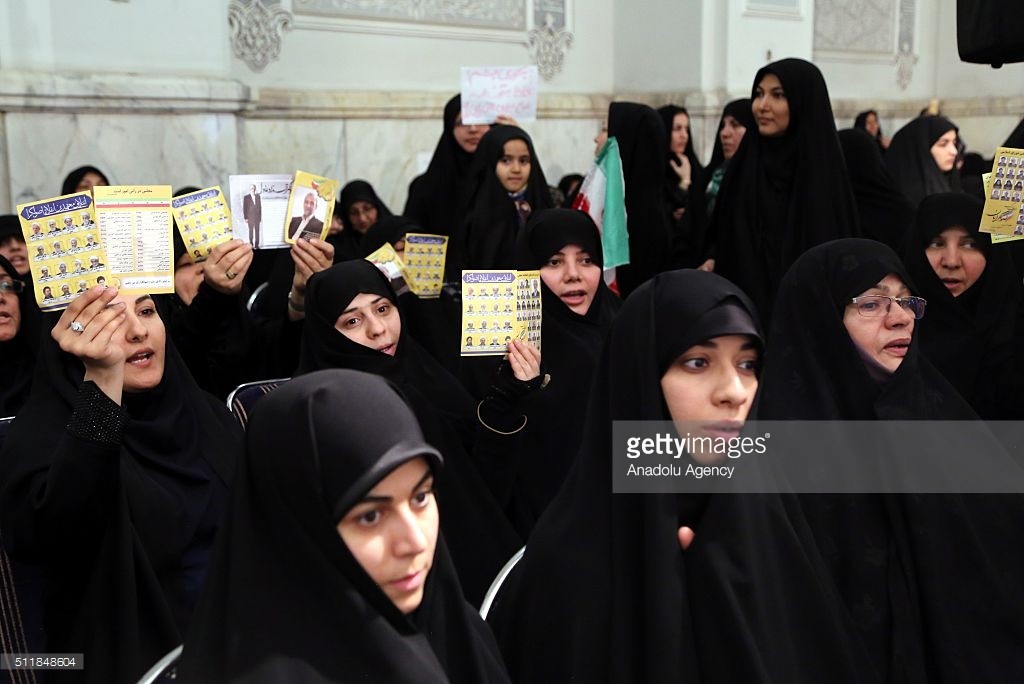 Although his succession was once a forbidden topic in Iran's media, life after Mr Khamenei has been openly discussed in the run-up to the elections. All this has made the Guardians even more guarded than usual: they disqualified almost 80% of potential candidates vying for the 88 seats, including all the women who applied. The rejects included Hassan Khomeini, a reformist cleric who is the grandson of the founder of the revolution, Ayatollah Ruhollah Khomeini. The 43-year-old, who plays football, posts pictures on Instagram and has criticised the Revolutionary Guards for meddling in politics, was deemed unsuitable for the assembly by the conservative Guardians.
Little effort has yet been made to court ordinary voters. With such a short campaign, there are as yet no billboards or signs of electioneering in Tehran. The only poster so far shows Mr Khamenei casting a ballot, signalling his desire for a strong turnout. Mr Rohani's hopes rest in a single list called the Alliance of Reformists and Government Supporters. The group's leader, Mohammad Reza Aref, a university professor whose withdrawal from elections in 2013 paved the way for Mr Rohani's victory, is its main candidate in Tehran. Yet with so many candidates barred from running, voters may simply stay at home.